Phillip McCallen is a name synonymous with Honda, road racing… and winning! He is without doubt one of the most gifted road racers of the modern age; 11 times a winner at the Isle of Man TT, multiple winner at the North West 200 and the Ulster GP, winner of the Macau Grand Prix and British Supersport.
Mortons Media Group is delighted to welcome him through the gates of its much-loved event at Stafford County Showground on July 3-4.
Exhibition manager Nick Mowbray said: "After a difficult year for the events industry all round, we are thrilled that a hero to many enthusiasts has agreed to attend our show, which we are looking forward to running more than ever before!"
At the peak of his power 'Supermac' collected first place trophies at almost all road race meetings. In 1992 at the North West 200 McCallen had five race wins from six starts. At the 1996 Ulster GP he took five wins in one day and perhaps his crowning glory was winning four races out five at the Isle of Man TT; a record which stood unbroken for 14 years. After nearly two decades of motorcycle racing Supermac retired.
Hard charging and utterly focused, McCallen had a take-no-prisoners approach to his racing. Through the highs and lows of his career he became the poster boy for road racing fans the world over during one of the few golden ages of the sport!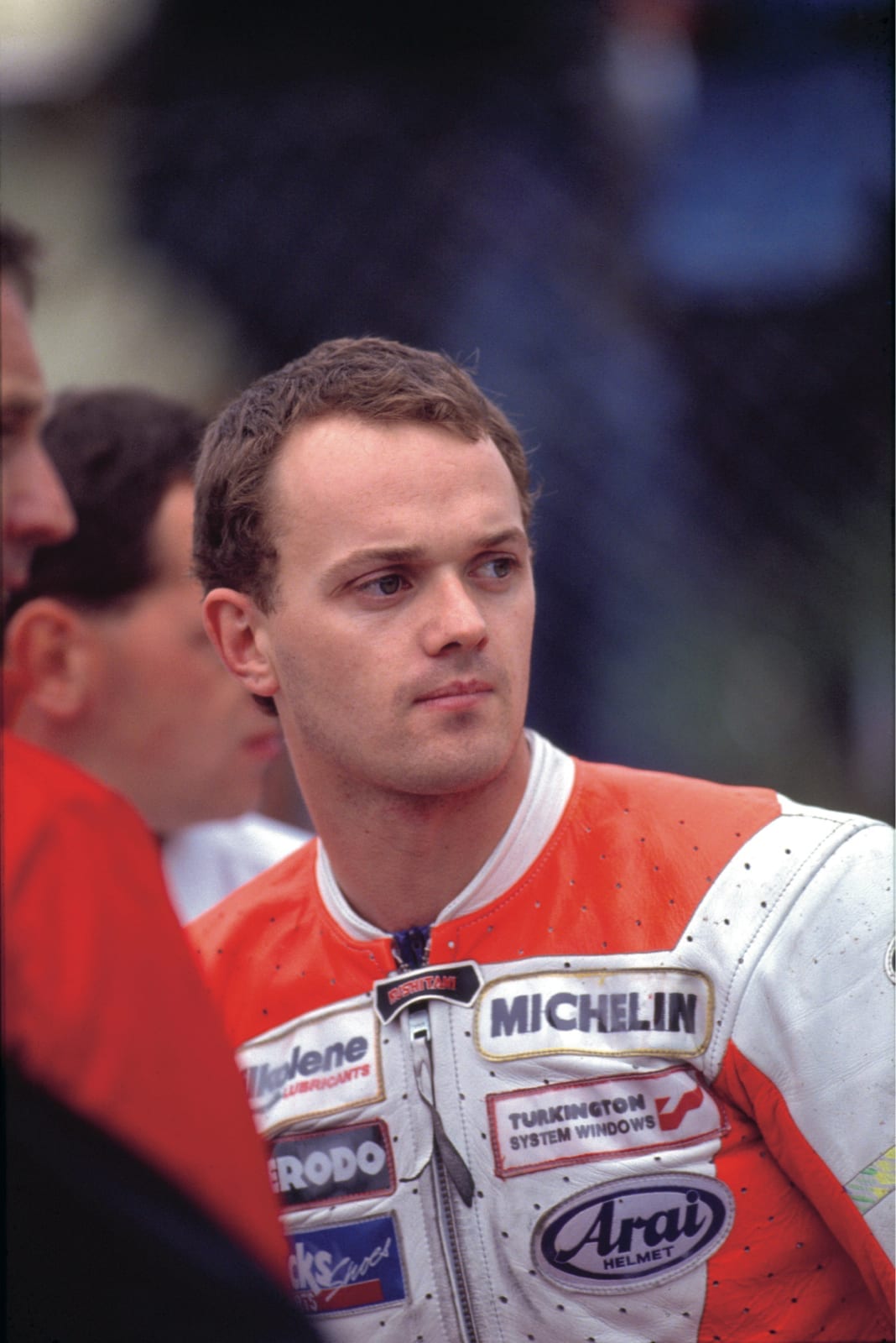 Fans will be able to listen to live interviews with McCallen, and there will be signing opportunities throughout the weekend.
Visitors to the show can also expect to see the return of some of their favourite highlights, including a three-day sale from Bonhams Auction, thousands of bikes on display, a huge indoor and outdoor autojumble, a hall dedicated to all things off-road and the unmissable Classic Racer GP Paddock.
As a Covid-19 secure venue, a fully Covid-compliant event will be delivered and all government regulations will be met regarding social distancing that are in place at that time.
Tickets are on sale now, at a reduced rate of £13 per adult if bought before June 28. Tickets will also be available to buy on the gate for £16 each. Get yours here.